In this article, you will learn how to import files from Inventor into SolidWorks.
Let's get to know both software!
Autodesk Inventor
Autodesk Inventor is CAD software specifically helpful for product design, product simulation, mechanical design, and tooling creation. As Autodesk Inventor is an engineering software developed by Autodesk. Inventor is similar to the CAD software available in the market like AutoCAD, Solidworks, fusion 360, etc.
This software allows you to create 2D, and 3D parts, assemblies, and technical drawings. Inventor is feature-based software that lets you design parametric models. In parametric modeling, everything is constrained by parameters, dimensions, or relationships. That is if we want to make a change in the design we have to change the relations or parameters.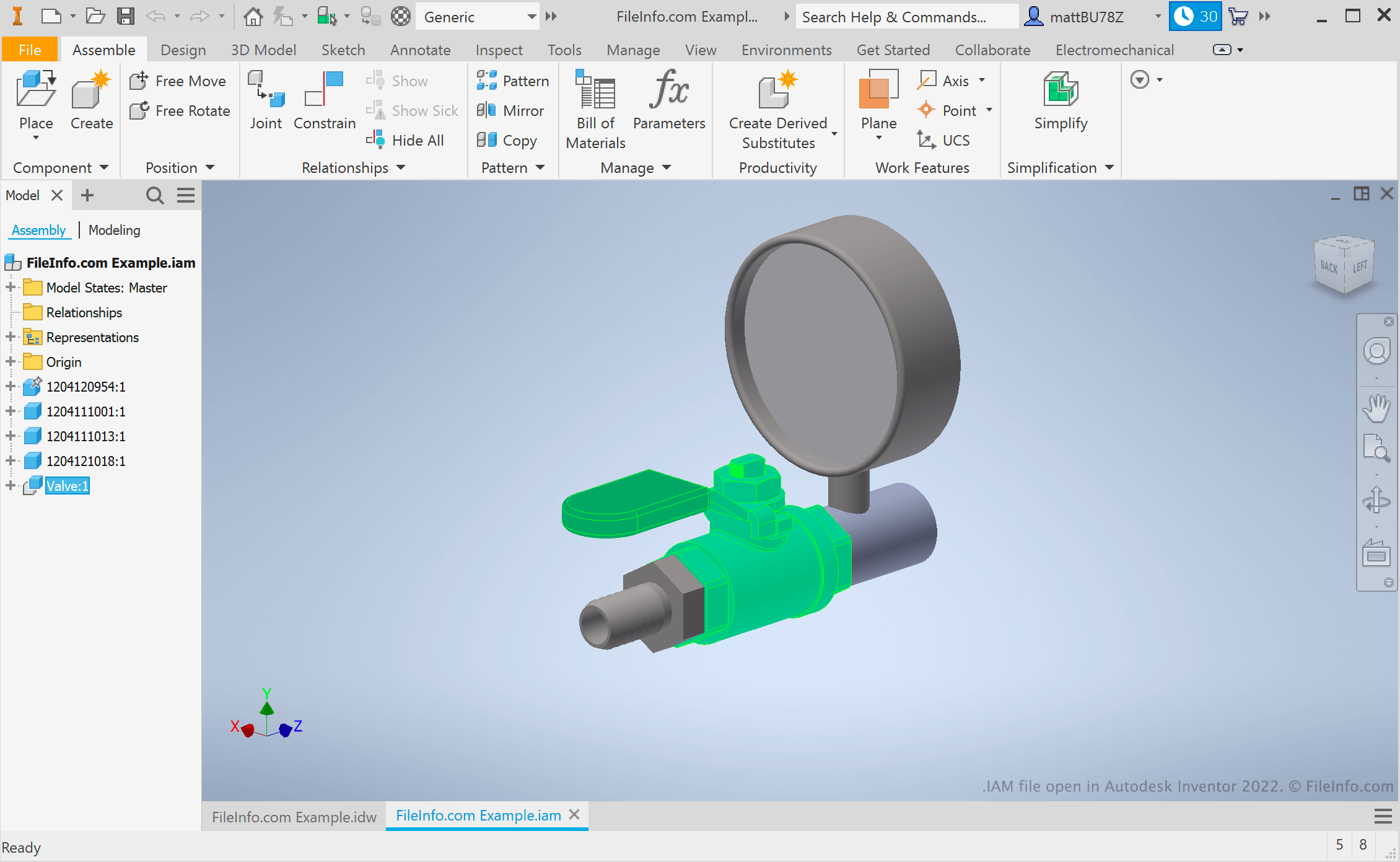 SolidWorks
Next, we have Dassault Systemes Software SolidWorks. In Solidworks, a designer can do anything from drafting a simple (or detailed) 2D drawing to complex and critical 3D models. Another thing that will astonish the user while working with Solidworks is its attention to detail. The correctness and efficiency while working with Solidworks are unmatched. It certainly makes the software stand out from the crowd.
The tools and features that Solidworks possess provide uncountable options for design variation. With an understanding of the software in a deeper sense as well as a little practice. It is convenient to design anything under the sun on SOLIDWORKS. Quicker iterations, efficient design, and easy-to-understand annotations help the user to do their job efficiently.
Solidworks uses parametric design to model 3D designs. The three basic concepts are what Solidworks uses to generate files, that is, 2D drawings, parts, and assemblies. There are different stages through which a design reaches its final form. The process typically starts from planning, idea (visual), modeling, convenience or economy test, prototype, and project management. The software is used to sketch, design, and build elements of various fields. Fields like architecture, mechanical, and electrical.
Importing Inventor File into SolidWorks
Autodesk Invert creates four types of file formats.
Part file (.ipt)
Assembly file (.iam)
Drawing file (.idw, .dwg)
Presentation (.ipn)
To open the Inventor file in Solidworks open the SolidWorks software.
Click on File > Open, then go to the location where the Inventor file is saved.
or
Then, click on Open. To filter the file, click on the drop-down of the file format and then select .iam or .ipt file. The software will read the model and open it in the software.
After opening the Solidworks one pop-up will come to run the import Diagnostics. Click on Yes if you want to define the features or click on 'No'. Usually, the Features are reorganized by SolidWorks automatically. So, we did not need to define that again. In assembly, we have to run the feature recognition. Later, we can make changes to that part and modify the dimensions. The part file type changes to .sldprt when we save it in solidworks.